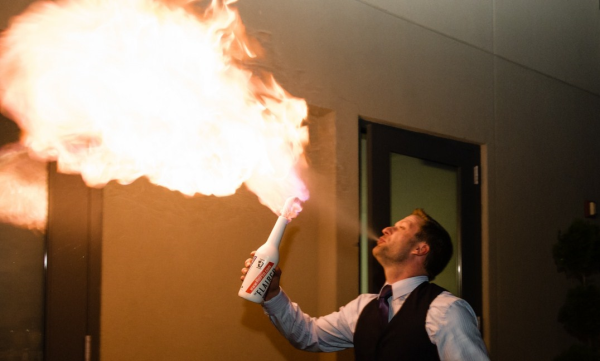 So I'm considering hiring a flair bartender... How does it work?
Let's start with some descriptions about flair bartenders. There are two types of flair bartenders. All of our flair bartenders are experts in both categories. There's working flair and exhibition flair. The good news is, all of Elite's Flair Team are experts at both!

This is the type of flair everyone thinks about... Although most are impressed with working flair, exhibition flair bartenders are an incredible form of entertainment. They can typically juggle, toss bottles around with ease, perform complex tricks, some can even blow fire, and much more. If you order 2 flair bartenders, you can even expect more excitement. Elite Flair bartenders working together have a synergy that's unmatched in entertainment. You may be thinking of the movie cocktail. We are even better! Exhibition flair bartenders continuously compete nationally in flair competitions and are some of the best in the world. Of course at this level, you automatically receive the working flair too. Examples of our work can be seen on our home page in the video section.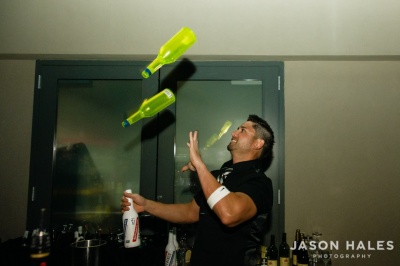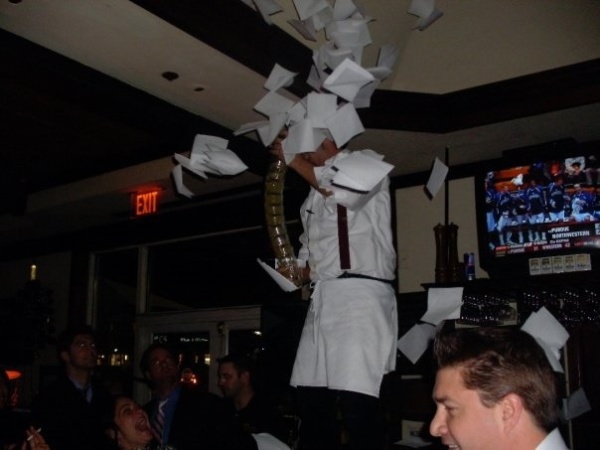 Working Flair Working Flair 
Working flair is performed for the individual guest; but not Necessarily every drink thats made. They will interact with guests while making drinks; and generally having fun with the crowd. They perform smaller tricks such as: Mini flips, shot pours, impressive "behind-the-backs" shadow passes, and more. In general, your Elite Flair Bartender is having a fun time with guests to keep the crowd up beat and smiling.

To the left: One of Elite Flair Bartenders, having fun with the crowd in one of his past restaurant jobs.  

What does a flair bartender do?
Flair bartenders are highly skilled bartenders with the ability to flip bottles, juggle bottles, perform amazing tricks, and most importantly, entertain your guests. Flair bartenders are an absolute incredible talent. They are the highest caliber of bartender. In cities across the United States, there are only a small handful of amazingly skilled people left. Currently there are 20 Event Flair Bartenders in the USA; most of whom are a part of our Elite Flair Team. Because flair bartenders are so rare and planning so extensive, we ask you to reserve far in advance